Manta is a set of easy-to-use and secure (open source and auditable code) protocols based on Substrate frameworks. It uses zk-SNARK to provide complete end-to-end anonymity, high throughput, and high cross-chain interoperability. It also includes a decentralized privacy payment protocol, a decentralized privacy token exchange protocol, and a decentralized privacy lending and synthetic asset protocol to be developed in the future.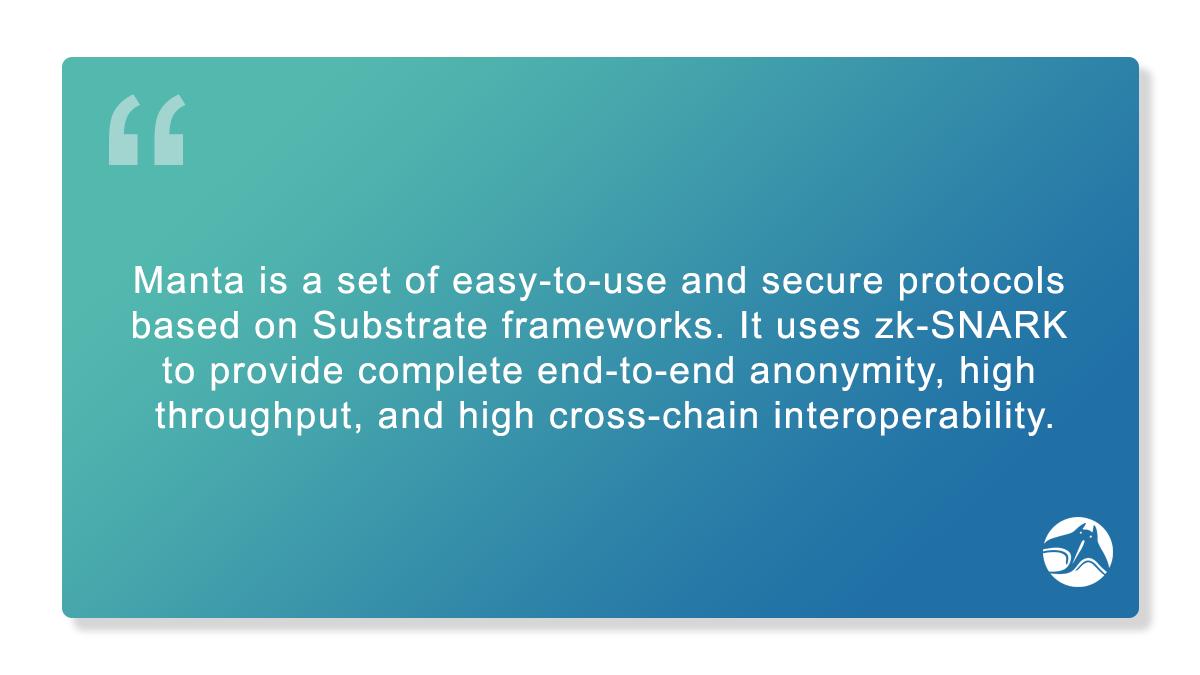 https://mantanetwork.medium.com/an-introduction-of-manta-network-cd2dddf827cb
With a team of experienced and professional people, they believe that DeFi, for now, has its most value in permissionless and anti-surveillance while current services in DeFi have their deficiency in privacy, scalability, usability and liquidity. Under the current landscape, only when a stable coin that fully supports anonymity and cross-chain interoperability and the relevant DeFi protocol being created can the tremendous value of DeFi be released and deployed, and it is at this point that DeFi will have the chance to overtake the traditional financial industry. 
With the investment from Illusionist Group, it is expected that this will support and motivate their team to quickly create a decentralized privacy payment protocol, a decentralized privacy token exchange protocol, and a decentralized privacy lending for the Polkadot ecosystem and bring stability and liquidity to the crypto world.
About Manta Network
Manta Network is a private protocol for the DeFi stack. Built as a layer-one solution on Substrate, Manta Network is natively compatible with other projects and tokens built on the Polkadot ecosystem.
Manta Network aims to bolster privacy in DeFi, in part, by obfuscating wallet addresses, but with the overall aim of letting users transact and exchange privacy. A parachain in the Polkadot ecosystem, Manta Network's first major project is a privacy-preserving automated market maker (AMM) DEX called MantaSwap. 
Website: https://manta.network/
About Illusionist Group
Illusionist Group is the capital behind PolkaWarriors – the biggest community of $DOT hodlers around the world. It is a global blockchain and digital asset investment firm, which focuses on ventures, tokens, projects, as well as the growth of the cryptocurrency market. Based in Vietnam, Illusionist Group has extensive history in global fund distribution, combined with our strong relationships and partnerships with investors, venture capitals, leading academic institutions and fund platforms can create values to support technical teams having robust and innovative projects, which helps to grow a larger and stronger blockchain ecosystem.