Acala is an EVM-compatible layer-1 blockchain optimized for DeFi. The Acala team has also built a full suite of DeFi applications on top of the blockchain platform, enabling four core products: Liquid DOT staking (LDOT), the multi-collateralized stablecoin, Acala Dollar (aUSD), an AMM decentralized exchange called the Acala DEX, and Acala's decentralized sovereign wealth fund (dSWF), which enables network controlled value on Acala.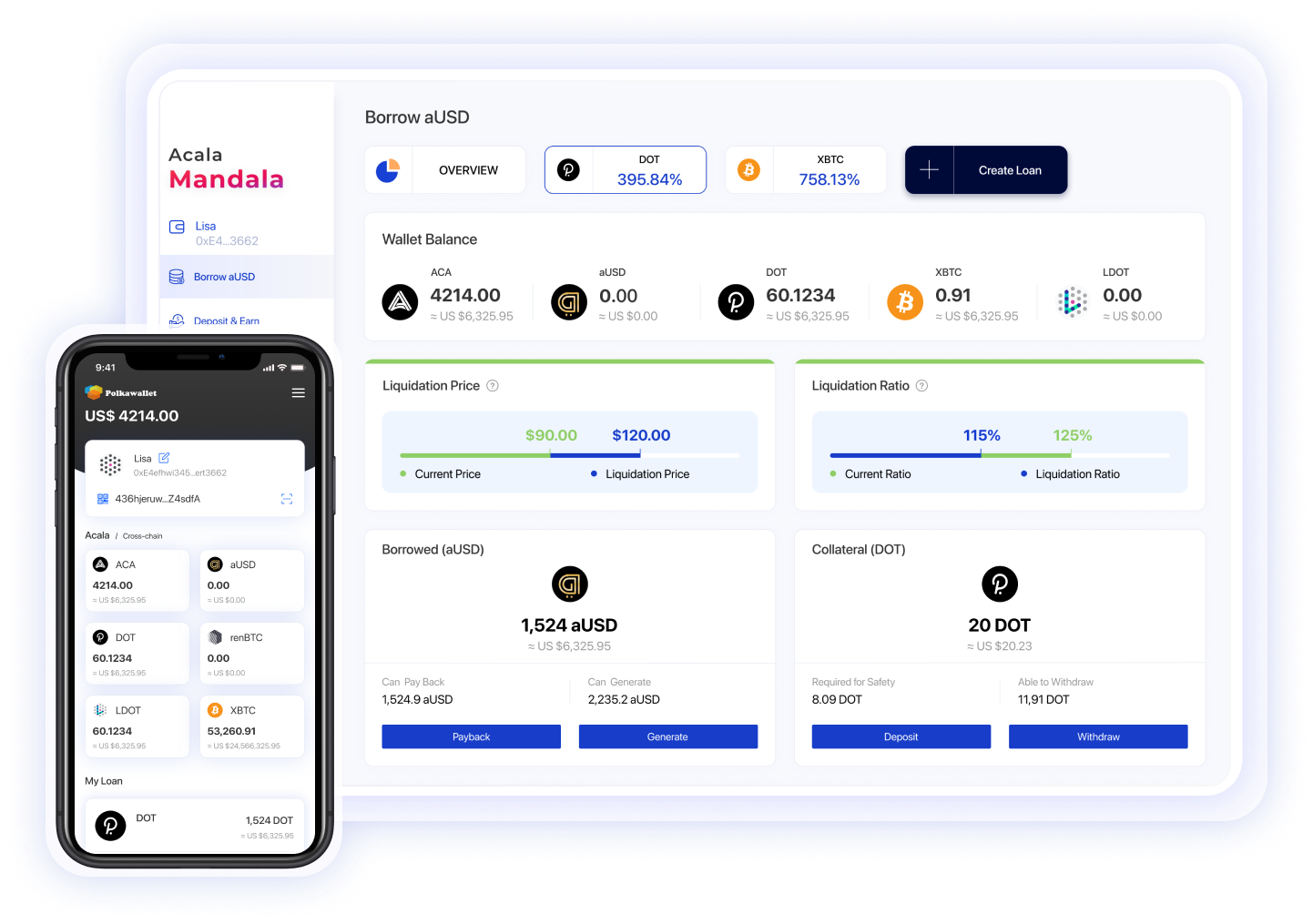 Unlike other DeFi platforms which have integrated with the current Substrate EVM, Acala has built and released a homegrown solution called the Acala EVM — a composable EVM stack on Substrate. Instead of simulating nodes using Frontier to replicate Ethereum block production, Acala uses a JavaScript SDK to interact with apps by simulating Web3 Providers that wrap around a Polkadot Extension.
Seeing the unique characteristics of Acala Network, we hope that the investment from Illusionist Group will give motivation and support the project to grow and become one of the most popular Defi hubs in the Polkadot system in particular and in the cryptomarket in general. Besides, in the setting that the parachain auction is coming very near, Illusionist Group hopes to make a small contribution to the development of their team by promoting their project to the community.
When being asked about this investment, Tony M. – founder of Illusionist Group said:
"From my perspective, I believe in the potentials of both Acala Network and Polkadot ecosystem. Acala Network is a high quality project and their team aims to provide the community a product on a fast chain and low fees, which is very meaningful for the development of the whole ecosystem in the future".
About Acala Network
Acala is the decentralized financial hub and stablecoin of Polkadot that makes it fast and easy to use or build financial applications, improving trading efficiency and saving time. The platform offers a suite of financial primitives: a multi-collateralized stablecoin backed by cross-chain assets like Bitcoin, a trustless staking derivative, and a decentralized exchange to unleash liquidity and power financial innovations. Acala is the de facto open platform for finance applications to use smart contracts or built-in protocols with out-of-the-box cross-chain capabilities and robust security.
Read more: Acala on DotMarketCap
About Illusionist Group 
Illusionist Group is the capital behind PolkaWarrior – the biggest community of $DOT hodlers around the world. It is a global blockchain and digital asset investment firm, which focuses on ventures, tokens, projects, as well as the growth of the cryptocurrency market. Based in Vietnam, Illusionist Group has extensive history in global fund distribution, combined with our strong relationships and partnerships with investors, venture capitals, leading academic institutions and fund platforms can create values to support technical teams having robust and innovative projects, which helps to grow a larger and stronger blockchain ecosystem.